Over 400 students and 16 teachers of the MovEd Learning Laboratories in Camarines Sur recently received school supplies and connectivity devices from Smart Infinity, Smart Communications Inc. luxury postpaid brand, through the PLDT-Smart Foundation (PSF).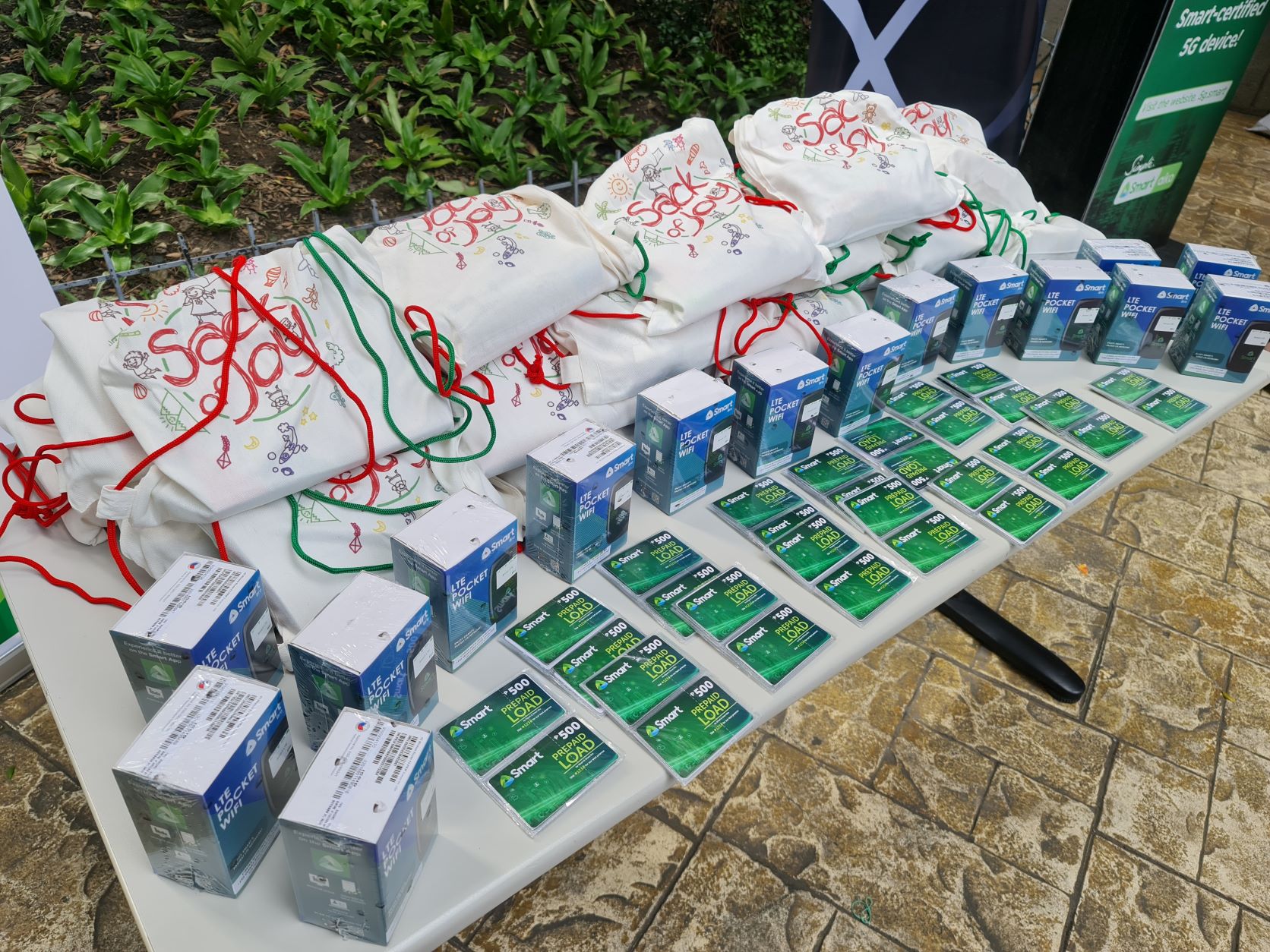 "Sacks of Joy" as the PLDT-Smart Foundation (PSF) call the curation of packed bags filled with school materials, together with the Smart pocket WiFi devices, are the vision of this partnership: to provide connectivity tools in assisting the teachers and students of the MovEd Foundation in Camarines Sur, an organization that commits to providing quality pre-school education and early childhood development care in underserved communities of the Philippines where there is a lack of access and opportunity.
"We are happy to help facilitate the education of these very young children, an advocacy that is strongly supported by the MVP Group of companies," said PSF President Ma. Esther O. Santos, adding that, "This is also in line with the Group's core value of malasakit which covers employees, their families, and communities, as well as the underprivileged sectors in our country."
Assistant Vice President and Head of Smart Infinity, Sofia Borromeo Alvarez shares, "It is extra special to be able to have this opportunity to partner with the MovEd Foundation. Smart Infinity is honored to be able to extend support towards their pre-school and early childhood education program, through our connectivity support and additional school materials, these are small steps in providing a brighter future for these children."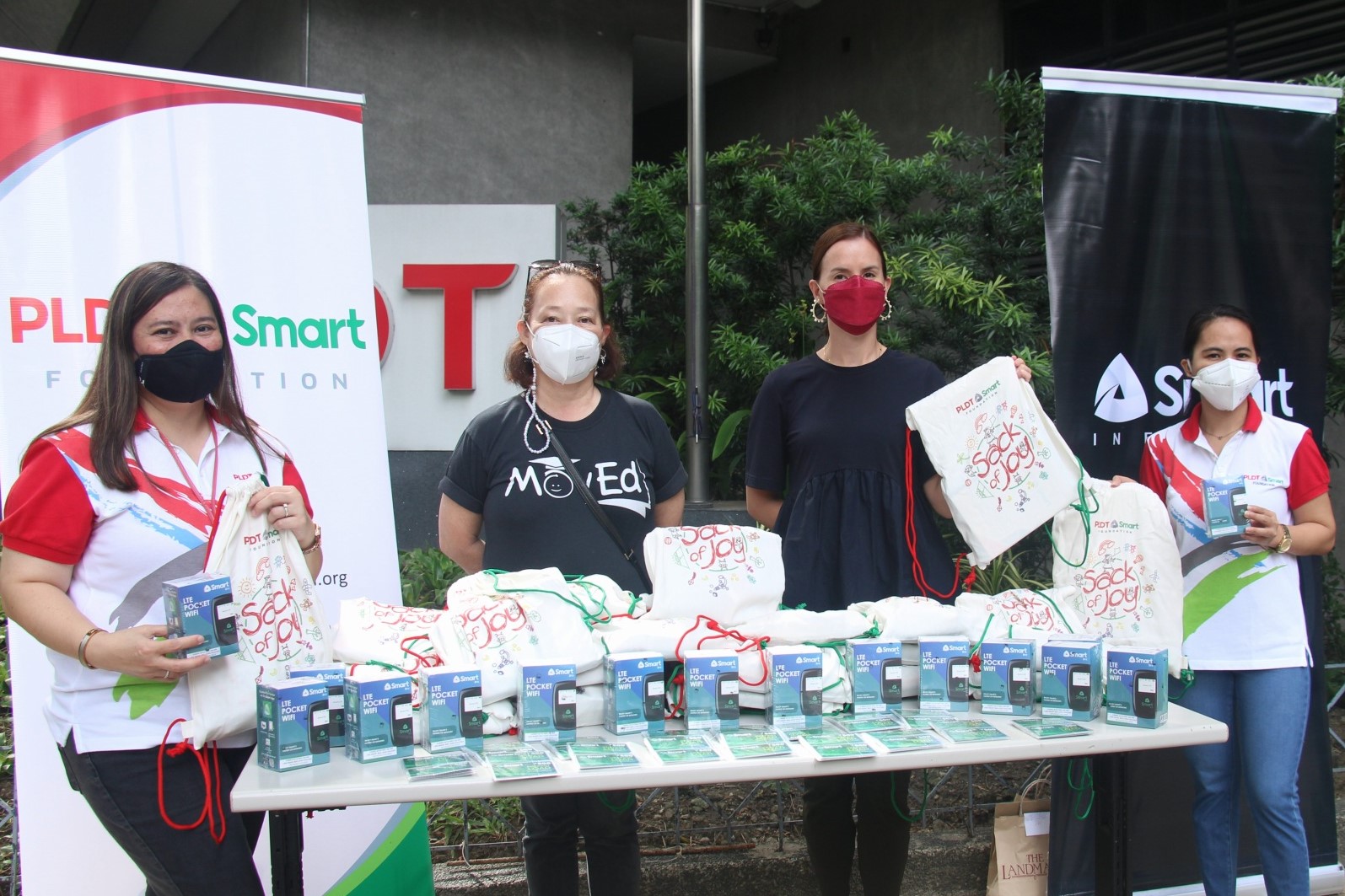 PLDT-Smart Foundation's (PSF) Program Manager Madonna J. Hernandez, MovEd Executive Director Ma. Theresa U. Lagman, Head of Smart Infinity and AVP Sofia Borromeo Alvarez, and PLDT-Smart Foundation (PSF) Program Officer Arcel Dacir.
"MovEd Foundation is beyond grateful for the partnership with Smart Infinity together with the PLDT-Smart Foundation (PSF) and their generous donation," said Executive Director Ma. Theresa U. Lagman, relating that, "All were distributed to the organizations' teachers and 16 Learning Labs in the third district of Camarines Sur. This donation is priceless, and comes at a time when connectivity is most essential in continuing MovEd's mission to provide quality early childhood education in far flung communities. We thank our angels at Smart Infinity together with PSF for the support, the trust, and for believing in what we have set out to do."
A non-stock, non-profit organization, MovEd works with Filipino children who have limited or no access to quality early childhood education.
Of the 545 student beneficiaries for school year 2021-2022, 135 come from the National Capital Region while 410 are students of the Learning Laboratories in the Bicol region.
Strongly advocating for education, the PLDT-Smart Group ensures that there will be #NoLearnerLeftBehind.
It is committed to help the Philippines attain the United Nations' Sustainable Development Goals (SDG), particularly SDG#4: Inclusive Quality Education.