Massively popular K-Pop group TWICE recently returned to the country for their sold-out 'READY TO BE' concert, with Smart as its co-presenter. The two-day event, which is part of their 5th world tour, was held at the Philippine Arena in Bulacan on September 30 and October 1, 2023. As co-presenter of the much-awaited event, Smart gave ONCEs a chance to get their hands on highly coveted concert tickets and cheered them on with exciting activities at the venue.
Smart held a promo wherein Smart subscribers were given the chance to secure tickets to TWICE's concert. To get a ticket, Smart subscribers went to select Smart stores and topped up Magic Data+offers. Non-Smart subscribers were also given the opportunity to secure a ticket by purchasing a Smart Prepaid eSIM.
Giving ONCEs an Unforgettable Experience
Smart also held numerous activities at the concert venue. ONCEs were able to juice up their devices at the charging stations provided by Smart at the Philippine Arena so they could be ready to take photos and videos of the concert.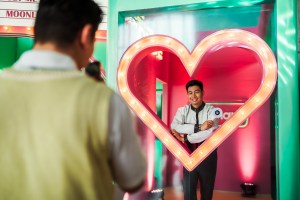 The Smart Live booth featured a photo booth and fan cam where attendees were able to commemorate their concert experience. ONCEs were also encouraged to write down their messages to TWICE at the Smart booth message wall.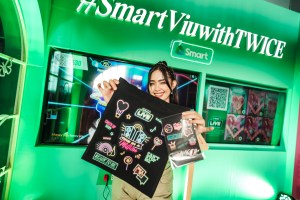 Attendees who visited the Smart booth excitedly participated in the dance challenge for a chance to win exclusive Smart Live merchandise, such as a tote bag and stickers.
Smart Prepaid's new eSIM and Power All 99 offer were also available for purchase at the booth, giving attendees an opportunity to experience the Philippine's Best Mobile Network as recognized by Ookla, the global leader in mobile and broadband network intelligence. Smart clinched this prestigious recognition for three consecutive semesters – Q1-Q2 2022, Q3-Q4 2022, and most recently in Q1-Q2 2023.
Smart's PowerAll 99 offer includes 8GB of data for all apps, unlimited access to TikTok, and unlimited texts to all networks for seven days, giving subscribers a chance to easily share their experiences at the event with their friends and family online.
Twice the Concert Days for TWICE 'READY TO BE'!
The TWICE 5TH WORLD TOUR 'READY TO BE' concert was the second time that the K-Pop group had a show in the Philippines. In 2019, the group held its first world tour, dubbed 'TWICELIGHTS', with Manila as one of its destinations. As it's been around four years since then, it isn't surprising that the TWICE 'READY TO BE' concert sold out on both dates, showing just how popular the group is in the country.
TWICE is a nine-member K-Pop group composed of Jihyo, Nayeon, Jeongyeon, Momo, Sana, Mina, Dahyun, Chaeyoung, and Tzuyu. The group has won numerous awards since their debut in 2015, including this year's Breakthrough Award at the Billboard Women in Music Awards for their 2023 EP "READY TO BE", which the tour is promoting.
At the TWICE "READY TO BE" concert in Bulacan, they performed several of their most popular songs, including "What is Love?", "I Can't Stop Me", "SET ME FREE", and "MOONLIGHT SUNRISE". Each member also had solo performances, such as Nayeon's "POP!", Jihyo's "Killin' Me Good", Mina's "7 Rings".
Watch out for more epic concerts and events by visiting www.smart.com.ph/smartlive and following Smart on its official accounts on Facebook, Twitter, Instagram, and TikTok.