Given the recent spike in COVID cases, it's important to keep yourself healthy. One of the best ways to keep track of your health and wellness is through smartphone app trackers. With a smartphone health app, you can easily keep track of your workouts, sleep patterns, and body composition. Health apps are also great as they encourage a healthy lifestyle.
[expander_maker id="2″ more="Continue Reading" less="Read less"]
Among the highest rated health trackers on the Google Play Store is the Samsung Health app. Not only is Samsung Health one of the most fully featured health apps, but it is also available even for non-Samsung devices. Plus, it offers excellent integration with Samsung smartwatches, making it a must-download for Galaxy Watch owners.
So, if you're thinking of a new app to help you stay fit and healthy, here's everything you need to know about the Samsung Health app.
Daily Activities and Exercise Features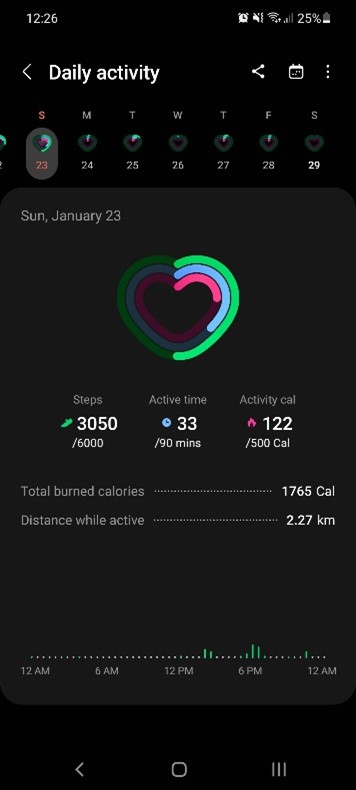 When you open the Samsung Health app, you'll be greeted with the Daily Activity page. This feature monitors three key metrics: Steps, Active Time, and Calories Burned. Even without a smartwatch, the app can monitor these and provide you with goals to meet for the day. For instance, the app by default has a 6,000-step goal per day, as well as 90 minutes of active time and 500 calories burned. By meeting these goals, you can make sure that you are keeping yourself in tip-top shape.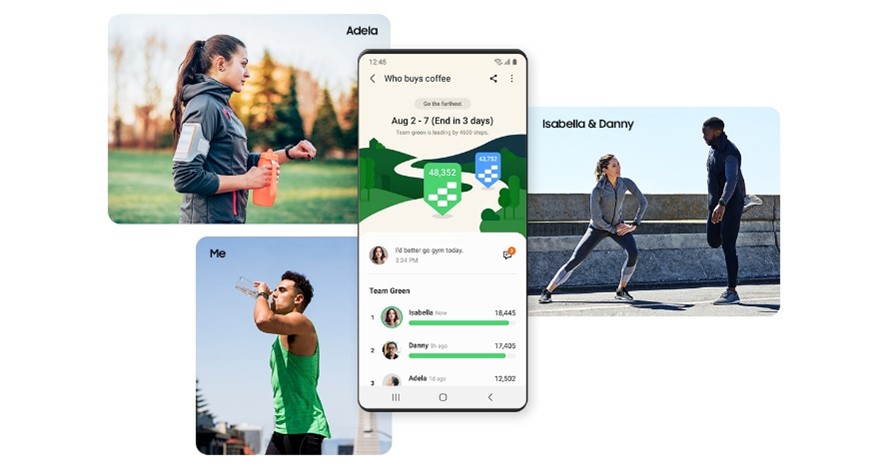 Aside from the Daily Activity page, the app also features an Exercise tracker. This feature has options for a wide array of exercises, from walking, running, hiking, and mixed workouts. Whether you feel like going for a run outside (while following safety guidelines, of course) or doing aerobic exercises at home, you can easily monitor your progress, especially if you have fitness goals in mind.
Health and Wellness Features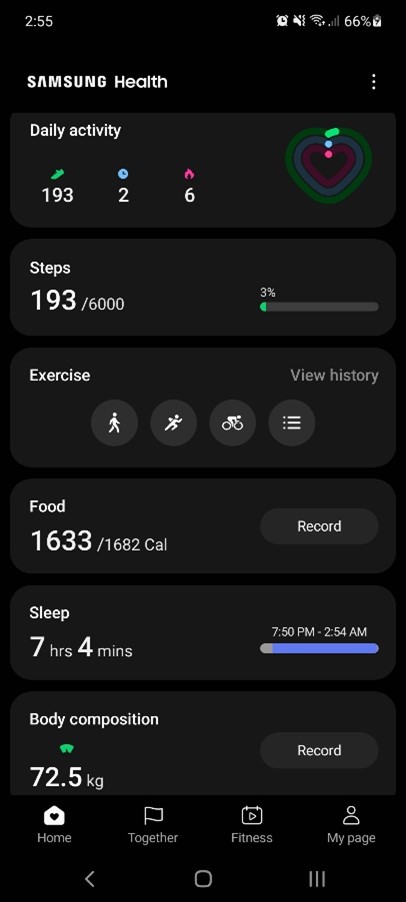 Exercise is a key factor in keeping healthy, but the Samsung Health app's features aren't limited to fitness alone. The app also has a Calorie Counter where you can log your meals every day to ensure you maintain a balanced diet.
The app features a Sleep Tracker so that you can make sure you get adequate rest for the night. While you can record sleep manually on this tracker, it can also track your sleeping time on its own, based on your usage.
To top it all off, the app has a Body Composition tracker which lets you track your weight so that you can meet your fitness goals.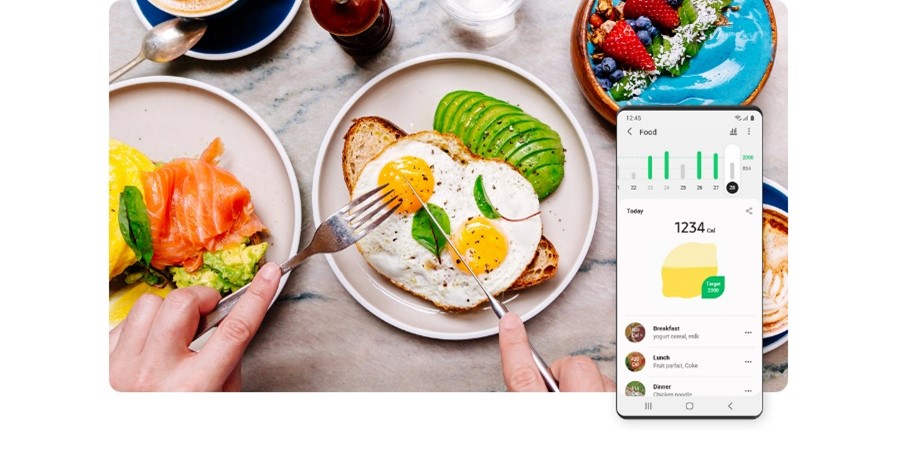 Another nifty function of the Samsung Health app is the Together tab. Here, you can set friendly challenges between friends and family members. For example, you can set a challenge where you and your friends aim to have the most steps done in a week. This gives you more incentive to reach your daily fitness goals. Plus, it offers a great way to have fun and connect with family and friends even when apart, all while keeping fit.
Best with a Samsung Smartwatch
The Samsung Health App has a lot of nifty features that can be used even with just a smartphone. Though to unlock its full potential, having a Samsung Galaxy smartwatch is recommended.
With a Samsung smartwatch, you can get more comprehensive sleep tracking, complete with sleep quality reports and recommendations. The advanced sleep tracker even comes with a snore detector.
Having a Galaxy Watch also gives users more advanced exercise metrics, including running form recommendations and more to help avoid injuries.
On top of these, using a Smartwatch in conjunction with the Samsung Health app also gives access to several trackers. These include Blood Oxygen levels, Heartrate, and more. Finally, having a Samsung watch will also unlock the Women's Health feature. This includes menstrual cycle tracking, as well as related symptom management.
How to Setup the Galaxy Fit / Galaxy Watch 4 with the Samsung Health App
To setup a Samsung Galaxy Watch with the Samsung Health app, here is a step-by-step guide:
Download and Install Samsung Health from the Apple App Store or from the Google Play Store.
Open the app and log-in to your Samsung Account.
After logging in, the app will ask for permissions. For security purposes, select the "Only while this app is in use" option. With that, the Samsung Health app is ready to go.
To connect a Samsung Galaxy watch, first connect the smartwatch via the Galaxy Wearable app.
Once your watch is connected, the Samsung Health app will automatically recognize the smartwatch. With this, you can now get started on the app's more advanced features.
To get the most out of the Samsung Health app, you'll need a fast and reliable internet connection as some features require you to be connected online. With Smart's prepaid and postpaid offers, you can rest assured that you will get the best mobile internet experience. Plus, Smart has a range of data offers, meaning you won't have to worry about using up your data in the middle of your run or during a workout session.
For more info on the best prepaid offers and postpaid plans for you, visit the Smart website.
[/expander_maker]