From zombies to sageuks (historical dramas), there's always something for everyone in the world of K-Dramas!
The remaining months of 2021 prove to be just as entertaining for K-Drama lovers, thanks to a lineup packed with acclaimed actors and intriguing plotlines.
We've rounded up the ones that should be on your must-watch list.
The Silent Sea
File under: Dystopian sci-fi
Hallyu heavyweight Gong Yoo is finally back on the small screen after portraying a tortured, immortal god in 2016's Goblin.
This time around, he plays Yoon Jae—a man tasked to lead a team of space soldiers, which includes Bae Doo Na (Kingdom) and Lee Joon (his first acting role after being discharged from the military).
Sent to the moon, the group must extract samples from an abandoned research station. Sounds like an ominous mission!
Watch it for: The star-studded cast, the authentic-looking sets and costumes, and the unique outer space setting (the first K-Drama of its kind!).
Hometown Cha-Cha-Cha
File under: Light rom-com
Both known for their trademark dimples, Shin Min Ah (Chief of Staff) and Kim Seon Ho (Start-Up) team up to star in this seaside drama.
Scheduled to begin on August 28 via Netflix, the story revolves around a pragmatic dentist who moves to a coastal village after things go awry in the city.
There, she crosses paths with a kind, unemployed handyman who always appears busy helping everyone out.
Watch it for: Kim Seon Ho, who sheds his Second Lead label from Start-Up and takes on the role of the affable main character.
You also get to "travel" to an idyllic setting through the eyes of the lovely heroine.
Watch the trailer here.
My Name
File under: Revenge mystery
After playing a heartless mistress in The World of the Married and an introverted art student in Nevertheless, Han So Hee switches gears yet again to depict a bad-ass woman out to avenge her father's death.
As Yoon Ji Woo, she secretly works for a drug crime organization and infiltrates the police with the help of Choi Moo Jin (Park Hee Soon).
She tries to find answers and conceal her real identity, all while working opposite the straightlaced Joen Pil Do (Ahn Bo Hyun of Itaewon Class).
Watch it for: The different levels of fierceness Han So Hee embodies throughout the series.
Yumi's Cells
File under: Whimsical rom-com
Speaking of Ahn Bo Hyun, he plays a potential love interest for Kim Go Eun (Goblin and The King: Eternal Monarch) in Yumi's Cells.
Kim portrays an office worker whose Love Cell lies comatose. As a co-worker catches Yumi's eye, the other cells decide to work together and wake Love Cell up (Think Inside Out but with more hilarious personalities!).
Slated for a September 29 release, it also stars Lee Yoo Bi, Park Ji Hyun, and SHINee's Minho. Fans of K-pop group GoT7 will rejoice as Park Jin Young recently signed on for its second season!
Watch it for: The animated rendition of the hilarious cells that come alive in Yumi's head. Since the show is based on a beloved South Korean webcomic that ran for five years, fans are eagerly anticipating how similar the live adaptation would be.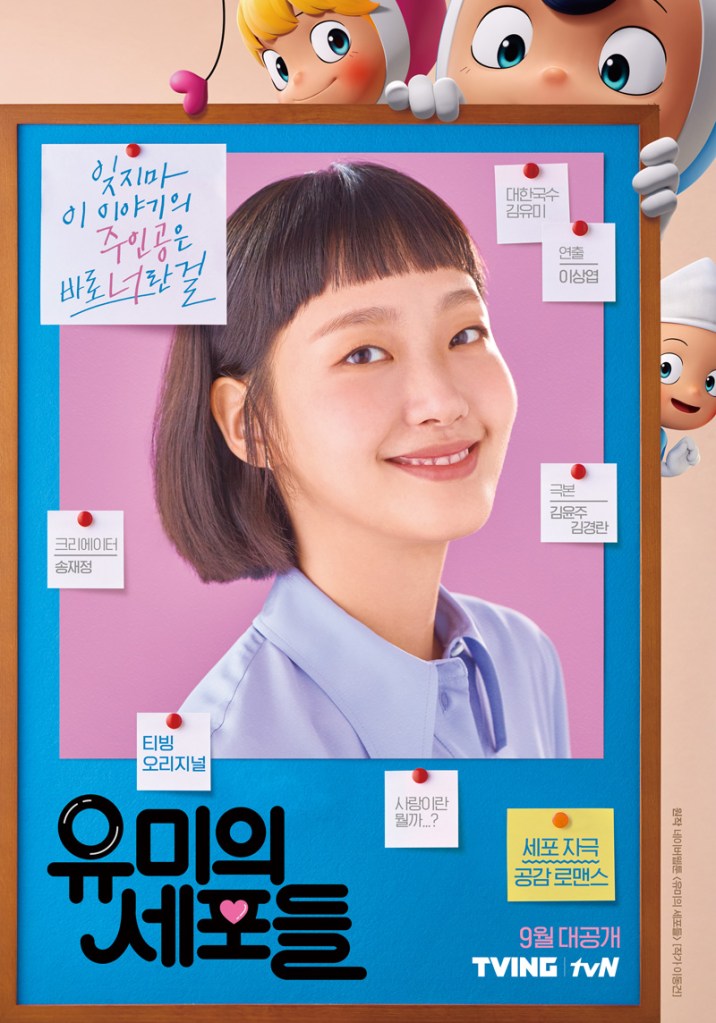 Cliffhanger
File under: Mystery thriller
Kingdom stars Joo Ji Hoon and Jun Ji Hyun partner up to depict mountain rangers who rescue lost trekkers within the Jiri Mountain National Park.
The action-packed drama is penned by Kim Eun Hee (the writer of many famous dramas including Kingdom, Signal, and Ghost) and helmed by Lee Eung Bok (the director hit dramas such as Goblin, Descendants of the Sun, and Mr. Sunshine), so expect lots of intriguing mysteries to unfold atop the second tallest mountain in South Korea.
Watch it for: The palpable chemistry between veteran actors Joo Ji Hoon and Jun Ji Hyun as they brave the harsh elements of Mount Jiri.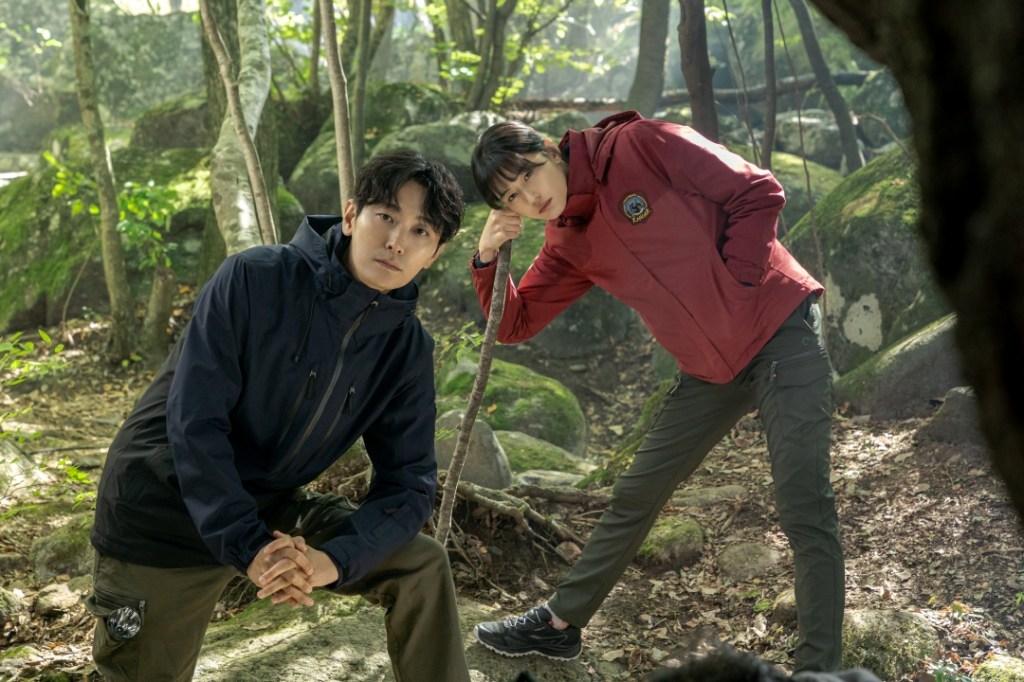 D.P.
File under: Military action drama
Short for Deserter Pursuit, this upcoming Netflix drama dives into the world of armed men tasked to hunt down military deserters.
Rounding out the cast are Jung Hae In (One Spring Night), Kim Sung Kyun (Untouchable), Son Seok Koo (Designated Survivor: 60 Days), and Koo Kyo Hwan (Kingdom: Ashin of the North).
Scheduled to be released on August 27, we can't wait to see Jung play the strong and silent type while clad in army uniform.
Watch it for: The surprisingly humorous take on a dark theme. Award-winning D.P. webtoon creator Kim Bo Tong is also one of the show's screenwriters, so expect the series to stay true to the essence of the comics.
Watch the trailer here.
Get your fill of these upcoming K-Dramas by watching them on Netflix, VIU, and other video streaming apps using your Smart Signature 5G Plan. Find the right plan for you here.
You can also subscribe to Giga K-Video so you can watch these new K-Dramas to your heart's content. Visit this page for more information on Smart Prepaid's Giga K-Video promos, or better yet, download the Smart GigaLife App ​to get the latest data promos!
This post may include or feature content licensed to another entity or person. Smart claims no copyright to said content. The use of any name, mark, or brand is for identification and reference purposes only and does not imply any endorsement, affiliation, or association with Smart.