Face-to-face classes are back, but that doesn't mean you should leave behind all the gadgets and devices that helped you during distance learning.
If you're still relying on your smartphone's LTE connection to help you get through everyday tasks, that could drain your battery quickly, especially if you're going to school.
Use portable WiFi devices and get more stable internet so you can collaborate with your classmates on or off school grounds.
You can also use your pocket WiFi whenever you have to do some quick research for your class presentations and projects.
Here are some Smart Prepaid Pocket WiFi devices you can use for your day-to-day activities.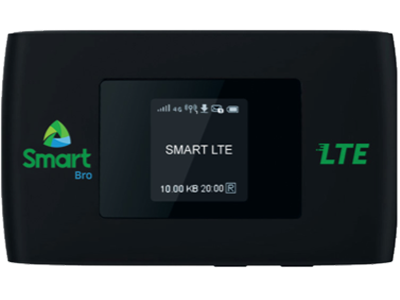 For students looking for a reliable internet connection anywhere, check this out.
This portable pocket WiFi lets you attend all your online classes with ease.
With an internet speed of up to 42 MBPS, you can stay connected with your classmates, teachers, and professors anytime.
Get in touch with your group mates and start collaborating for better group work.
Feel free to move around the house and find wherever you're most comfortable since you can always bring this near you. You can even connect up to 5 devices.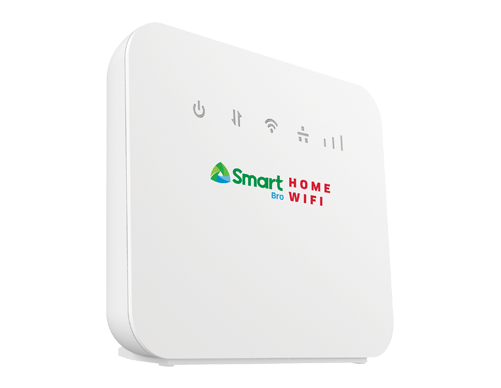 Although onsite classes have been reintroduced, some students still have online or hybrid classes.

If you're still struggling to get enough internet bandwidth in your home, consider getting this Prepaid Home WiFi and use it as a reliable internet source for your online classes.
Never miss out on school or collaborative meetings again with this handy device.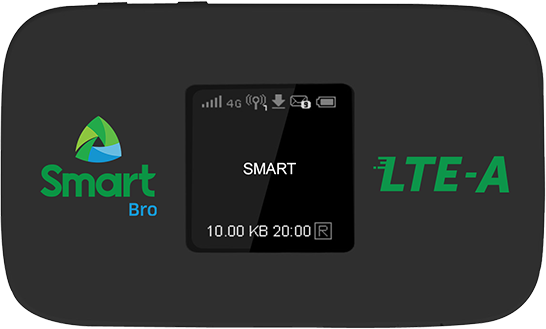 If you need something faster, Smart Bro Pocket WiFi Advance can give you 2x faster speed.
It can be very convenient for you, especially if you're always on the go. Bring fast internet wherever.
Feel free to study in your favorite coffee shop or listen to music while going to school.
You can even share this with your classmates and friends since you can connect up to 10 devices with Pocket WiFi Advance.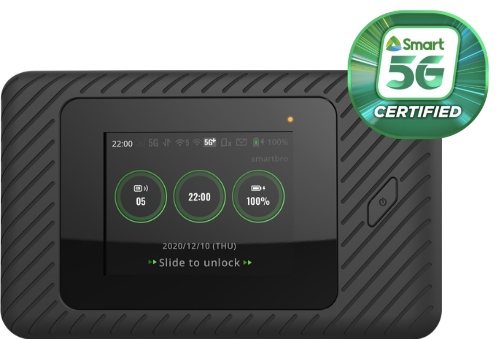 Designed for multitasking, the SMART Bro 5G Rocket WiFi lets you experience 5G lightning speeds without needing 5G capable devices.
Say goodbye to lags and delays and never miss a single word again during online meetings. Stay on your schedule, and contact your classmates and teachers anytime, anywhere.
Load all your online resources in a matter of seconds, and do all your school work online without any problems.
You may reach up to 1,000 MBPS of speed with this nifty device. Feel free to connect your laptops, tablets, and smartphones as SMART Bro 5G Rocket WiFi can carry up to 15 devices.
5G is only available in select areas but will be available nationwide soon. See the list of available areas here.
These SMART products are also perfect even for those who want to go online and play games, watch movies, stream podcasts, or stay entertained.
Now, you can experience fiber-like speed even when you're out of your home. With SMART's 5G data, you're empowered every day.
Smart Bro Devices are currently on sale! Experience fast speeds anywhere and save up to 50%.
You may purchase any of these pocket WiFis through Smart Online Store, Lazada, and select SMART Retail Stores.
Don't forget to download the GigaLife App to get exclusive promos for your Smart Bro Prepaid Internet.