by: Kriel Ibarrola
Feature photo credit: FIBA Basketball World Cup 2023 Asian Qualifiers/official website
Gilas Pilipinas was the heavy favorite entering its match-up against India in the FIBA Basketball World Cup 2023 Asian Qualifiers inside Smart Araneta Coliseum on Friday, February 25, 2022.
It took some time to calm the nerves, but the hosts eventually dominated as expected and came away with a rousing 24-point victory, 88-64.
Dwight Ramos flashed his overall game and led the way with 17 points, four rebounds, three assists, and one steal in 22 minutes of action.
The returning coach Chot Reyes fielded a solid starting unit of Ramos, Thirdy Ravena, Poy Erram, Robert Bolick, and Angelo Kouame. Juan Gomez de Liano, Kib Montalbo, Roger Pogoy, Troy Rosario, Kelly Williams, William Navarro, and Tzaddy Rangel completed the Final 12 vs India.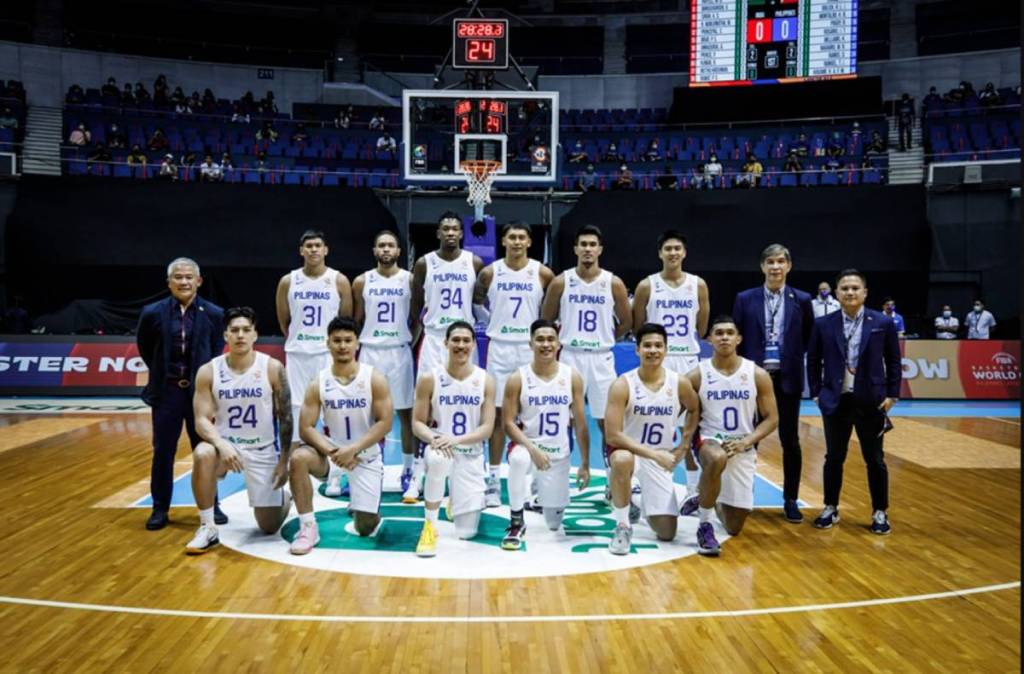 However, Gilas didn't exactly come out guns blazing and had a rough time putting the ball into the hoop in the opening canto. But Ramos still set the tone early with his aggressive drives and led the home team to a slim 18-13 lead after the first 10 minutes.
India, who was thrashed by New Zealand in their previous match-up, put up a much better fight against the Filipinos and rallied in the second quarter. But Ravena dazzled the home crowd with three booming triples in the quarter, pushing the Philippines' lead 44-32 at the half. The Japanese B.League superstar finished with 15 points and two dimes.
Gilas eventually flexed its muscles in the third period, outscoring India 24-15 after halftime. Gilas' first-timer Montalbo was the darling of the quarter, as he sparked the Filipinos' 22-8 run. The spitfire guard hit a booming buzzer-beating long-range bomb to stretch Gilas' lead to 21 points, 68-47, heading into the final 10 minutes.
Montalbo pitched in eight points and three boards in his national team debut. Gilas kept the momentum in the final period, as old reliables Pogoy and Bolick kept the team afloat, adding 12 and 10 markers, respectively.
Sahaij Pratap Singh Sekhon was India's best player with a team-best 14 points, while Prashant Singh Rawat added 13 points in a losing effort.
Gilas, who are already guaranteed two victories in the window after Korea's forfeiture, will have a day's rest before taking on New Zealand in their final game on Monday, February 27.
Catch Gilas' final game of the window versus the Tall Blacks LIVE and for FREE on your smart phone. Simply download the GigaPlay app on the App Store or Google Play Store, and log in with your Smart number.
Full scores:
PHILIPPINES (88) – Ramos 17, Ravena 15, Pogoy 12, Bolick 10, Montalbo 8, Kouame 6, Navarro 6, Erram 5, Williams 4, Gomez de Liano 3, Rosario 2, Rangel 0.
INDIA (64) – Sekhon 14, Rawat 13, Bhriguvanshi 9, Muthu Krishnan 7, Hafeez 6, A. Singh 6, Prince 5, P. Singh 4, Kumar 0, Manjunatha 0.