by: Kriel Ibarrola
Feature photo credit: FIBA Basketball World Cup 2023 Asian Qualifiers/official website
Thirdy Ravena's stellar performance wasn't enough to keep Gilas Pilipinas competitive against the powerhouse New Zealand squad in the 2023 FIBA World Cup Asian qualifiers inside Smart Araneta Coliseum on Sunday, February 27, 2022.
The Tall Blacks asserted their might against the home team, as they went on an onslaught in the second half for a convincing 88-63 victory.
Missed free throws and turnovers haunted the Filipinos and cost them a chance to go 4-0 in this window. As a team, Gilas shot a putrid 10-for-23 from the charity stripe, which prevented any chance for a comeback in the final minutes. They also turned the ball over 13 times, resulting in easy points for the visitors on the other end.
Ravena kept the momentum from his impressive outing versus India and was a bright spot for Gilas. He fired a team-best 23 points on 7-for-12 shooting from the field, to go along with five rebounds, five assists, five steals, and one block in 34 minutes.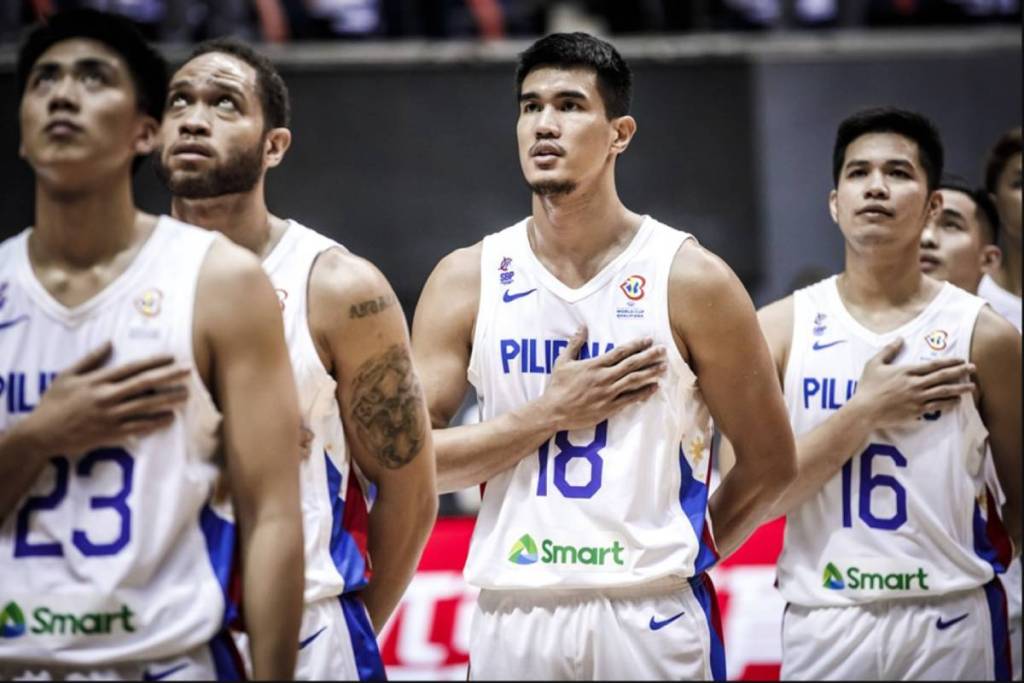 As expected, New Zealand played physical for the entire 40 minutes, which gave Gilas problems all game long. Rebounding was a big issue, as the Tall Blacks controlled that department, 54-34.
Dwight Ramos paced Gilas early, pitching in 18 markers, 10 rebounds, two assists, and three steals. Robert Bolick also finished in double figures, adding 10 points.
Despite the rough start, Gilas was within striking distance after the first two quarters, trailing by just 10 points, 40-30.
But the more experienced Tall Blacks blew the game wide open in the third period. Gilas' defense had no answer for Tom Vodanovich and Dion Prewster, who led New Zealand with their hot shooting to a tune of 20 points apiece.
Familiar foe Taane Samuel, who played college ball for La Salle, was also a thorn in the side of the Filipinos after pitching in 12 points, three rebounds, and two assists.
Gilas split its two games in Group A but does own two wins by default due to Korea's sudden pullout from the qualifiers. The national team will have some time to ponder on this defeat before the next window in June.
Rewatch Gilas Pilipinas' performance in the 2023 FIBA Basketball World Cup Asian qualifiers for FREE on your smart phone. Simply download the GigaPlay app on the App Store or Google Play Store, and log-in with your Smart number.
FULL SCORES:
NEW ZEALAND (88) – Prewster 20, Vodanovich 20, Loe 15, Samuel 12, Rusbatch 10, Harris 5, Fahrensohn 4, Britt 2, Gold 0, Cook-Green 0, Rodger 0, Wynyard 0.
PHILIPPINES (63) – Ravena 23, Ramos 18, Bolick 10, Kouame 5, Pogoy 4, Rosario 2, Williams 1, Erram 0, Montalbo 0, Gomez de Liano 0, Navarro 0, Tungcab 0.