Smart is super-charging ToyCon 2022 with a slew of super offerings for Smart subscribers.
If you're planning on attending the event this weekend at the SM Megamall Megatrade Hall and are a Smart Subscriber, you're in for the weekend of your geeky lives.
Get the VIP Treatment only with Smart Signature QVIP/VIP Toycon 2022 Tickets!
Hate long lines and having to compete with the entire village to get your hands on a much-awaited toy drop during ToyCon 2022?
Grab a Smart Signature VIP Ticket for Php 3,000. The VIP Ticket will give you several great perks like:

A 3-Day Pass allows you to enter the venue on Day 1 an hour earlier than everybody else! This should give you the advantage to cop this year's exclusive collaboration toys like Voltes V x Quiccs TEQ63 Art Toy by renowned Filipino Designer Quiccs Marquez
ToyCon 2022 Lanyard + Smart Loot bag
A random Micro TEQ from Quiccs
A highlight of the event, these VoltesTEQ V63s are made in partnership with Toei Co, Ltd – the license holder of Voltes V.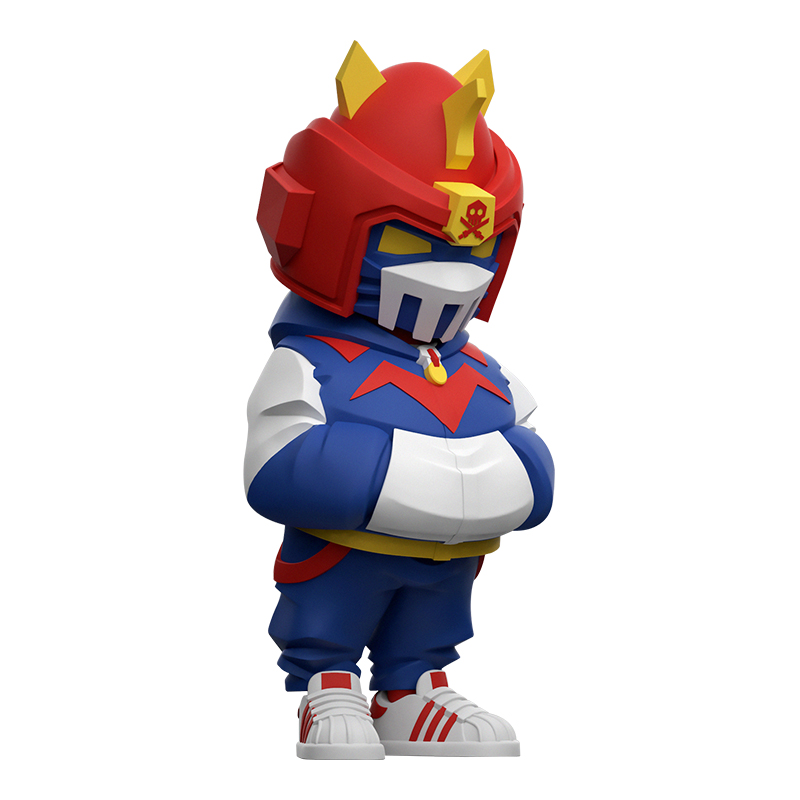 Rendered in 14-inches, 7-inches, and 3.5-inches micro TEQs, the V63 are highly limited (about 100 pieces or so depending on the size).
So, getting the Smart Signature VIP Ticket to enter the event an hour before everyone else gives you a much higher chance of securing these coveted exclusives.
If you think that's a lot of perks already, there's also a VVIP Ticket, aptly called QVIP.
Priced at Php 6,000, the QVIP allows you everything from the Smart Signature VIP Ticket but adds the assurance that you'll come home with a Quiccs VoltesTEQ V63 Toy.
With only 50 pieces on sale, the Smart Signature QVIP Ticket gives you a sure-slot chance to purchase the art toy.
There are still a few Smart Signature VIP Tickets up for grabs, so hurry and get those here.
Get a Chance to Win Limited-Edition Quiccs Art Toys
If you're feeling lucky, you may stand a chance to WIN a 7" Voltes V x Quiccs VoltesTEQ V63 or be 1 of 5 winners to take home a Smart Exclusive limited edition Shotaro TEQ5G Toy worth Php 13,000.
The Shotaro TEQ5G is extra special because of its extreme rarity (only 80 pieces were created at the time).
The Art Toys to be won have been personally signed by Quiccs, adding to their already high market value.
This special offer is open to new and re-contracting Smart Signature Plans+ SIM-only and Smart Signature Plans+ with Device subscribers who get their plan at the Smart ToyCon booth or the SM Megamall Smart store from July 8 to July 10, 2022.
Eligible participants will have until 2 PM on July 10 to enter the raffle as the drawing of names will also commence by around 3:30 PM that day.
Hang out and chill at the Smart Signature Booth
Need a quick respite from all the toy shopping? Drop by the Smart Signature Booth and spend a few minutes strolling through cutting-edge digital art or checking out exclusive Smart collectibles.
If you time it right, you may be to take a quick selfie with Gino Quillamor, CJ Rivera, Tin "Suzy" Gamboa, or Lyqa Maravilla–our Smart Ambassadors for ToyCon 2022.
They'll be roving around the convention and checking stuff out, but they'll also hang around the Smart Booth.
You can also learn a thing or two at our NFT Primer area, where you can know more about this new technological phenomenon that's taking the art world by storm through our carefully curated bite-sized modules.
The Next Level Play
Smart wants you to own what is Simply Your Universe, and smart ambassador Quiccs Maiquez and other notable Filipino artists will show you through the metaverse – specifically through NFT or Non-Fungible Tokens.
NFTs have been the focus as of late by various artists here and around the world, and Smart wants you to take part in this ever-evolving blockchain phenomenon.
Quiccs will dive deep into Bulletpunk Bitwars during the Smart NFT Talk segment at ToyCon 2022.
Bitwars is an NFT game co-developed by Open Drive and fully supported by Smart Signature.
Aside from Quiccs, Smart will be featuring other notable Pinoy NFT artists at the event, like Sevi Agregado, a nine-year-old NFT artist that uses art as therapy after he was diagnosed with Autism at the tender age of 2.
This 2nd grader wonder kid has had his work displayed throughout the world.
His work will be part of the Smart Booth highlight and notable creations by Bjorn Calleja, Arman Kendrick, IJ Cacnio, Gio Birondo, Mark Constantine Inducil, Jarrett Cross, Marso Ya, Vito Chipz, Mej Valencia, Shill Water, and Jopet Arias.
NFT Key Expert Paul Soliman will also grace the ToyCon 2022 stage at 4 PM on July 9 to share insights, tips, and tricks and lay down the basics if you ever want to start your NFT collection – or if you're going to mint your work.
With Smart Signature, your ToyCon 2022 isn't just the usual budol-fest.
Be treated like a king, get a leg up in catching those exclusive drops, and leave the venue with more knowledge about this new digital metaverse we're living in right now.
Smart is there with you every step of the way – and this is just scratching the surface of what's about to come.
Check our ToyCon 2022 official website and Social Pages for more info on the event.