Just as Week 6 of the Mobile Legends Professional League Philippines (MPL PH) kicks in, a new patch arrives at the Land of Dawn. With a new hero comes a new meta that will shake things up during the regular season.
If you're new to the local esports scene, MPL is the major local tournament that pits the country's best (and most prominent) teams for a chance to take part in the Mobile Legends: Bang Bang World Championship and the Mobile Legends: Bang Bang Southeast Asian Cup.
Currently, MPL Season 9 is the second season wherein the tournament adopts a franchise-league system – meaning teams do not have open qualifiers prior to the regular season play anymore.
Each season runs for 8 consecutive weekends and has teams play off each other to score points and secure their places during the playoffs happening in May. As Week 6 (March 25-27) rolled in, a fresh new patch just rolled in that adjusted a bunch of tank heroes and could propel them into the new meta.
Here are some of the changes:
Mobile Legends: Bang Bang patch 1.6.66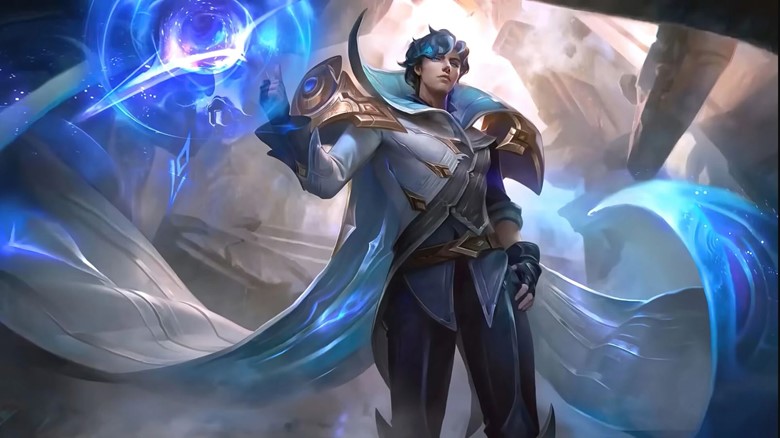 A new addition to the already 100+ heroes in MLBB, Xavier is a glass-canon mage with huge skill spam potential. He's the second hero and the first mage that has a global attack ultimate (Dawning Light). His passive Transcendence enhances his skills each time it hits an enemy hero. When Transcendence reaches the 3rd stage all his skills are enhanced to the max (hits longer, massively reduced cooldown, increased damage, increased area of effect).
For the Hero adjustments, most Tanks in the game got significant boosts and additions so that people may pick them more frequently from now on.
Masha – Wanting to have more adaptive and aggressive gameplay, the devs made sure that she enjoys 3 true HP bars (HP growth from 52 -> 165). Her passive, Ancient Strength, also has been revamped by adjusting her Atk Speed increase per % HP loss from 1% -> 1.8% with max Atk Speed going as high as 180%. Insane.
Take note though that while Ancient Strength has been revamped last March 21 when Patch 1.6.66 rolled in, the devs nerfed her a bit a few days later by reducing her base Physical Defense from 20 to 10 and Base Magic Defense from 15 to 10 points). Her 1st Skill and Ulti also got a bit of reduced damage.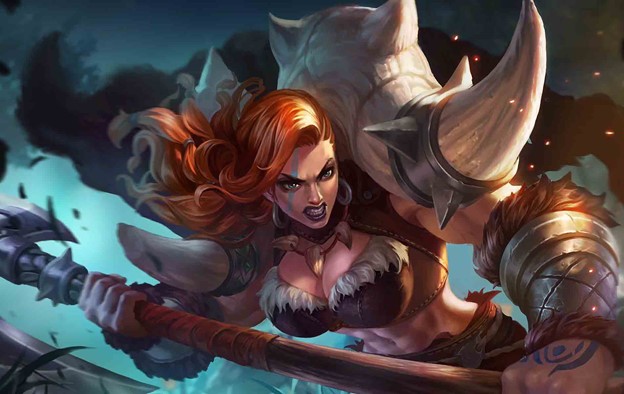 Hilda – Hilda gets a significant buff by making sure that she can keep up in the early laning phase. Her second skill, Art of Hunting, gets a significant base damage boost from 185-285 to 210-360 and a skill cooldown reduction from 9 seconds to 8-6 seconds (as you level the skill). Her Ultimate, Power of Wilderness, also gets revamped. Instead of gaining permanent stacks per kill, she now applies a mark to her targets per hit (stacks up to 6) with damage changing from a fixed damage point to a percentage of the target's Max HP (2-5% and 5-9% at full-stack consequently dealing damage equal to 20-36% of target's Max HP in total). You stack this with the right item and emblem, and you can cleave a guy clean with Hilda.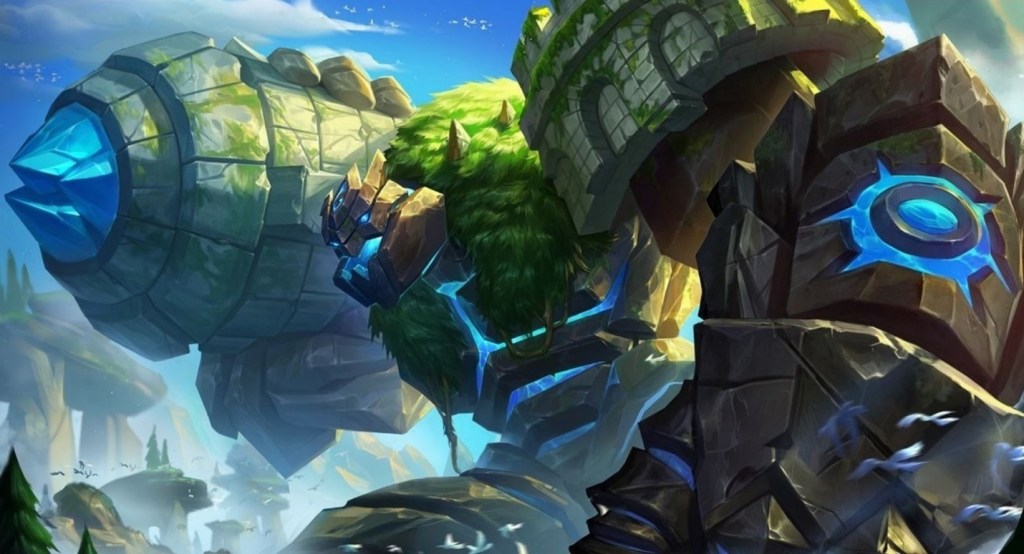 Grock – Don't let the friendly demeanor of this Stone Titan fool you, with the new patch, he can be a real menace.  His passive has been revamped from concentrating on Magical Defense to Physical Defense. Earthen Force (the new name of his passive) now grants Grock 0.6 Physical Defense for each point of extra Physical Attack he poses. That means you can now equip Grock with physical damage items and because of his new passive, his defense would go up still. Oh, his passive healing has been improved as well with HP Regen near a wall starting at 22 points of healing instead of 16 and going all the way up to 90 health points. Crazy? We know. And that's just his passive. His Ultimate ability, Wild Charge, now stuns surrounding enemies for 1.8 seconds after he charges and hits a wall. And the skill cooldown has been reduced from 50-40s to 46-38s.
Belerick – Belerick's adjustments are quite rudimentary in nature like making sure his passive, Deadly Thorns, prioritizes enemy heroes more than creeps. His Ultimate, however, I feel has been boosted significantly. In previous patches, aside from dealing damage, his Ulti immobilizes surrounding enemies by 2 seconds – and while that's all well and good, the new version is way more effective. Instead of immobilizing them he now taunts enemy heroes for 1.5 seconds. This means that they'll start attacking Belerick triggering his Deadly Thorns passive. Plus, he can follow up with his first skill which also taunts enemies in a straight line.
Atlas – Atlas will now have a revamped passive wherein Enemies affected by Frigid Breath will have their movement speed gradually reduced over 3 seconds after which they'll be frozen for 0.5 seconds. Yikes! If that's not bad enough, his Ultimate got a damage increase from 360 x 120% Magic Power to 360 x 180% Magic Power!
Johnson – Everybody's hakot-master, Johnson, won't be driving along the map as frequently as before but his 2nd skill, Electromag Rays, were given significant boosts. First off the cooldown has been decreased from 11-8.5s to 10-8s. Next, the damage has been adjusted from 100-175 + 40% Magic Damage to 80-180 + 60% Magic Damage. There's also a new effect: enemy heroes exposed to this skill will take 15% damage from the next attack (up to 45%). Will we see more aggressive laning Johnson? We'll just have to find out.
There are a ton more like Floryn getting more healing and HP regen points, Wanwan lowering Weakness from 4 to 3 so she can activate her Ultimate more frequently (disgusting!), Gatocka's Ultimate getting a large cooldown reduction (from 60-50s to 54-46s), Guinevere having a new effect and Melissa, the latest Marksman that was revealed getting a more stable boost from her attacks making her more Overpowered than she already is.
If you want a complete list of the changes check the Mobile Legends: Bang Bang Fandom Wiki: https://mobile-legends.fandom.com/wiki/Patch_Notes_1.6.66
Considerably, a lot of reworks were done for a lot of the tanks to either make them more flexible in their gameplay meta. While the patch is literally days old, Pro players from NXP Evos, Blacklist International, TNC, Echo Gaming, Bren Esports, Onic Philippines, RSG, and Smart Omega all managed to try and tinker with the new adjustments.
For week 6 in particular, we saw a rise of Tank picks with some really risky builds and plays like a fully damage-centric Grock with a Marksman emblem on an EXP lane with a Gold lane Hylos during the TNC vs Echo matchup.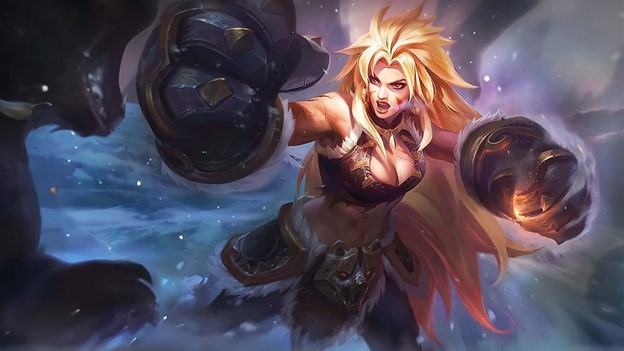 While Echo lost the game to TNC, it was one of the most entertaining matchups during that week. More effective, however, is the Masha with Fighter Emblem build. Pairing Undying Will which increases physical damage for every % of life point loss with her increased Ancient Strength passive (revamped from 80% Max Atk Speed to 180% Max Atk Speed) is scary. She can scale quickly during the early game and easily invade enemy territory, which Yawi of Echo did when they battled against Blacklist International. His Masha was so integral that it disrupted Blacklist from properly securing objectives and farm that it cost them their game.
We also saw the first successful Melissa usage of the game during the RSG – Smart Omega matchup (yes, RSG wasn't the first team to use Melissa, but ONIC didn't use Melissa well during their fight with Blacklist last Week 5 of MPL PH Season 9). It could very well be the improved adjustments to Melissa that helped RSG win over Omega. The slightly increased damage transfer from Muddles and her survivability with her ulti secured two important kills during a Lord contest that decimated the Smart Omega team.
With 2 more weeks of the regular season, we can't wait for the Pro players to create new builds with these heroes and for us regular folks to try and exploit them within our games.
Catch the Mobile Legends: Bang Bang Professional League Philippines Season 9 Regular Season every weekend until April 10 at MPL PH's Official Social Channels and YouTube page or inside the game platform itself.
Wherever you choose to watch, make sure you're on Smart's fastest 5G Network. Subscribe to a Smart Postpaid Signature Plan so can experience all the best moments of this season hassle-free. You can also download the GigaLife App for more exciting gaming and entertainment promos.