After rigorous testing, iOS 16 has finally arrived to provide powerful customization and productivity tools for Apple users.
The highly anticipated update is said to have the biggest overhaul to the Lock Screen, allows the ability to edit and collaborate in Messages, offers new tools in Mail, and provides more ways to interact with Photos and Videos with Live Text and Visual Look Up.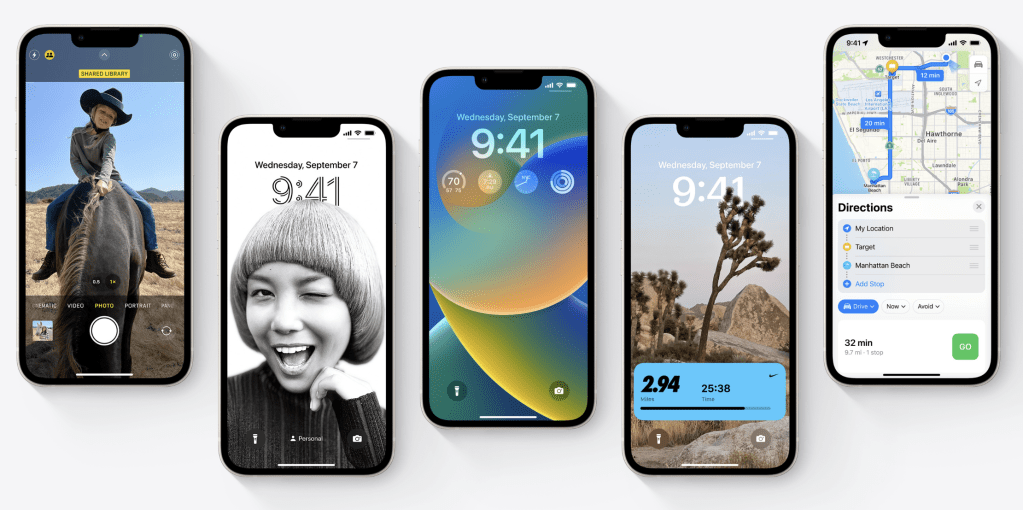 iOS 16 is available today as a free software update. Curious about what this offering has in store?
Read on to find out some of the biggest changes in iOS 16, as well as things that you should keep in mind before making a move for an upgrade.
Fortunately, this may be the most "tinker-friendly" version of iOS. There's much buzz on how personalized it can get; indeed, it does deliver.
Lock It Your Way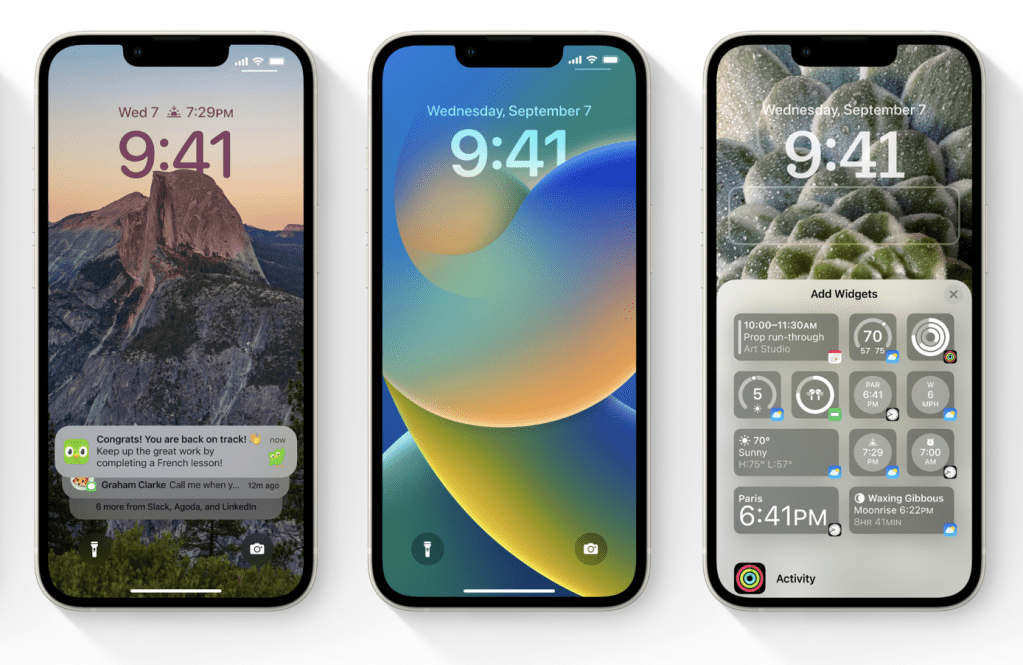 The updated lock screen allows the user to display selected photos and choose their preferred font or widgets to match their needs, taste, and lifestyle.
This includes widgets for the weather, your fitness ring progress, and a glimpse into your favorite applications.
Perhaps the coolest one yet is tracking your delivery status, usually done by opening a separate application.
You can also create multiple lock screens that you can switch up depending on the tasks you need to do or whatever suits your mood.
Productivity Features that Fit Your Lifestyle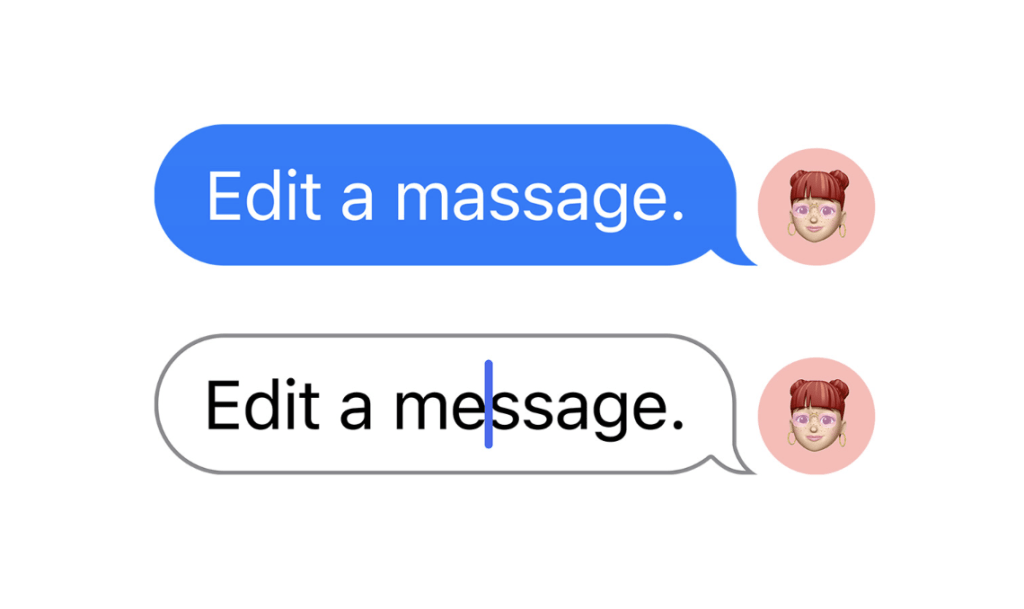 Have you sent someone the wrong message? Don't fret, because now you'll be able to edit or delete sent messages.
Of course, the recipient will be notified of this activity, but it's better than having them read a private message or something embarrassing.
Speaking of messages, iOS 16 will now help you focus by giving you the liberty to choose the apps and people you want to receive notifications from by either allowing or silencing them.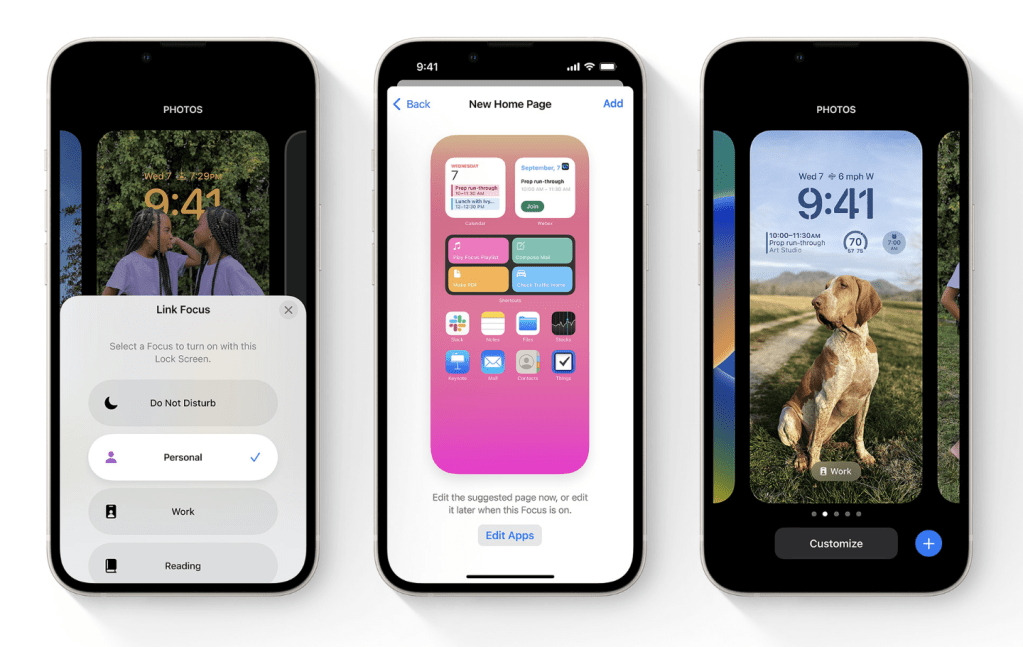 Work-life balance? Yes, please. As soon as you get Focus connected to your phone's lock screen, you can easily switch from Personal Focus or Work Focus, with widgets adapting its focus.
Sports enthusiasts will also be happy with the My Sports feature.
Once it's running on your device, the News App will add a special section that includes scores, upcoming games, video highlights, and related articles.
Just note that some of the articles in the application require a subscription to News Plus, Apple's monthly service, which provides you with all the latest features on your favorite athletes, and other interesting articles from a broad selection of periodicals.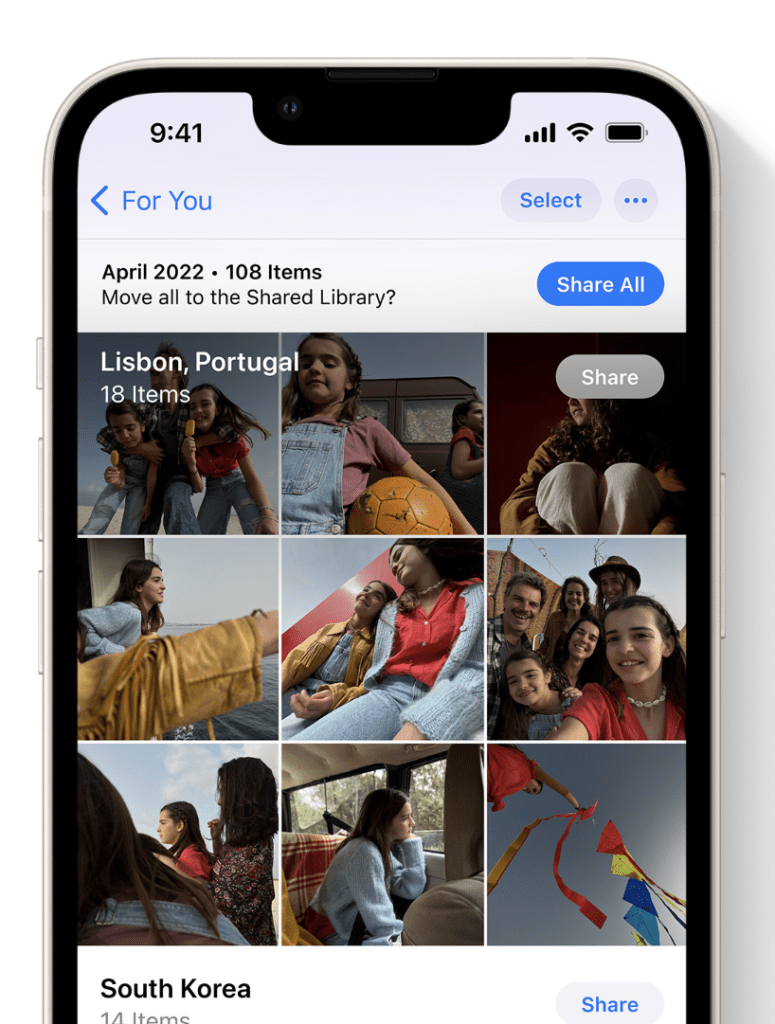 Another useful feature of iOS 16 is Shared Albums, which can come in handy for family, friends, and work.
With Shared Library on your iPhone, you can share your heart's content safely and seamlessly with your friends and family nearby so you can focus on creating and capturing those priceless moments. Comes in handy for an out-of-town trip, don't you think?
Can You Upgrade to iOS 16?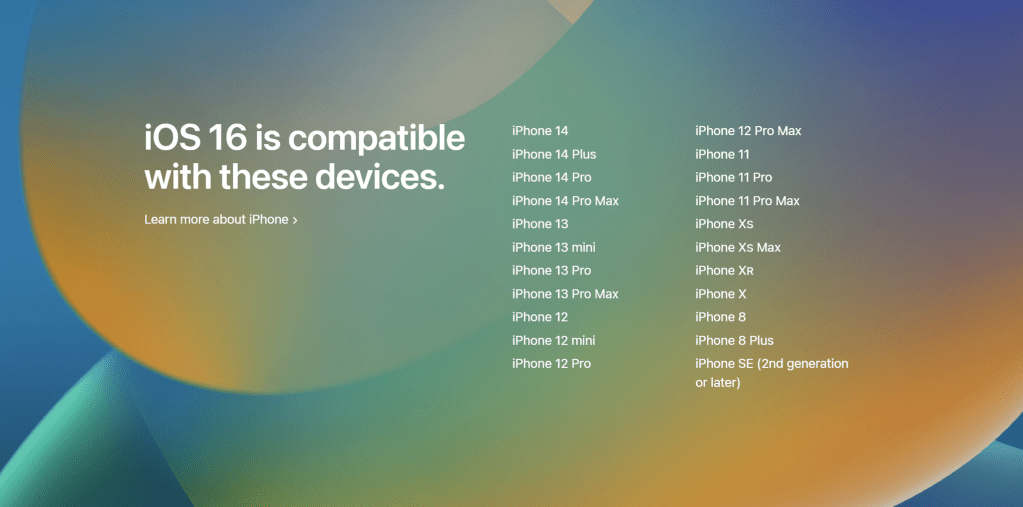 Find out if your Apple Device can update to iOS 16.
Enjoy this fun and functional update with SMART, the Philippines' Fastest and Best Mobile network.*
Want to experience all of iOS 16's exciting new features? Dive into the Apple ecosystem and get an iPhone 13 with a Smart Signature Plan. Click here for more info.
*Analysis by OOKLA of Speedtest Intelligence Data Q1-Q2 2022