The latest Pokémon release has taken the gaming world by storm yet again, but this time around, it has found its way into the world of MOBA.
Pokémon Unite is a game in which your team of five people battle it out to score the most number of points in the enemy's goal zones with crucial team objectives like the Zapdos fight which can make or break your gameplay.
Players from all ages have been drawn to this game since its release for the Nintendo Switch and its popularity has increased tenfold when it was made available on mobile last September 22.
But what exactly has made Pokémon Unite everyone's favorite new game? Here are some of the main reasons that would explain its rousing success:
Beginner-friendly
The controls are fairly simple and the objective is pretty straightforward: Score. Those. Goals. And don't get KO'ed that often as much as you can. You don't need to have a lot of experience with MOBA's or even extensive knowledge about Pokémon to have a great time while playing Pokémon Unite. 
Pure Nostalgia
It features Pokemon that even old-time fans would be able to recognize. Fan favorites like Pikachu and all the 1st Gen starters like Bulbasaur, Charmander and Squirtle are available for you to play and dominate the game with. It's almost like reliving that moment with Professor Oak, but what's great is that you can get all three Pokémon at some point in the game.
Game Modes
If ever you grow tired of the standard 5-on-5 battles in that same old stadium, you can go on 3-on-3 or even 4-on-4 quick battles in completely different maps with a whole new set of wild Pokémon. These maps require different strategies and are a great way to break the monotony of the battles in Remoat Stadium.
Skins and Costumes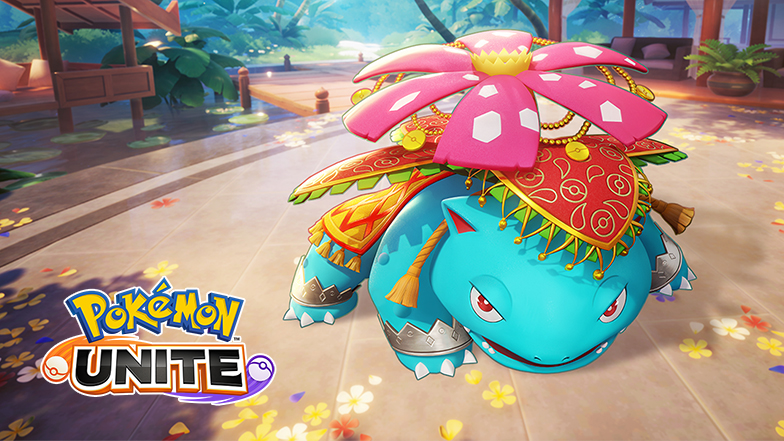 Image credit: The Pokémon Company
If you've ever dreamt of wearing a hoodie that would match your Snorlax or an entire outfit inspired by Sylveon or Gardevoir, then great news: that, and SO much more, is possible in the game. You can get outfits for both Pokémon and trainers either through the gacha system or by purchasing them with the in-game currency.
Squad-friendly
The game isn't called Pokémon Unite for no reason. If you have friends who also play the game, you can coordinate with them and synergize your team. Is your friend playing as Lucario? Play as a supporter Pokémon like Blissey to keep your All-Rounder alive. No defender in the team yet? Bring out your Crustle or the newest mon in the roster, Greedent. Needless to say, knowing how to play more than one Pokémon is definitely an advantage in Unite.
Cross-generation Pokémon
It doesn't matter whether you are a 151-Pokémon loyalist or if your Pokémon debut was in the Galarian region. There is a Pokémon in this game for you. What's great is that there's always a new Pokémon that's released or hinted at, so players will always have something new to look forward to.
Fast-paced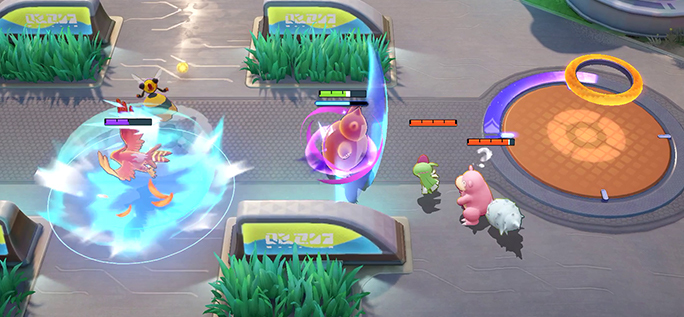 Image credit: The Pokémon Company
Because each round lasts for only ten minutes, you can squeeze in a game or two during your downtime. Quick battles are even more convenient since you can have an action-packed game in as little as five minutes. Having it available on mobile makes it even more possible for you to take the game with you anywhere you go!
F2P friendly
The best thing about all these is that there's no actual need to spend in order for you to win and have fun. You can afford to make all of the upgrades and purchases as long as you put in the work and save enough of those precious Aeos tickets and gems.
The only thing that can really get in the way of your reaching Master rank in Pokémon Unite is an unreliable internet connection.
Good thing there's Smart's unli data promo so you can download and power you through all of your games on Pokémon Unite.
Download the GigaLife App where you can also avail of other exciting data promos.
Check them out now and be the best trainer that you can be!
Not on the Smart network and want to avail of the fastest 5G unli data? Here's our guide on how you can #MakeTheSmartMove today.