With hits such as "Falling," "Watermelon Sugar," "As It Was," and "Late Night Talking," Harry Styles' talent, top-caliber vocals, and swoon factor have captivated a global audience, with his music steadily weaving themselves into the soundtrack of people's lives.
To add to his many accolades, the musician is now the 2023 Grammy recipient of Album of the Year.
Smart Live is committed to connecting people to their dreams and bringing Harry Styles to Manila as part of his Harry Styles: Love On Tour!
The concert will be held on March 14, 2023, at the Philippine Arena, Ciudad de Victoria, Santa Maria, Bulacan.
To make this experience even more exciting, concertgoers can immerse in the experience even more by visiting Smart Live's Experiential Booth, housing a photo op area, digital games+freebies, a charging station, and a selection of exclusive concert apparel and souvenirs to choose from.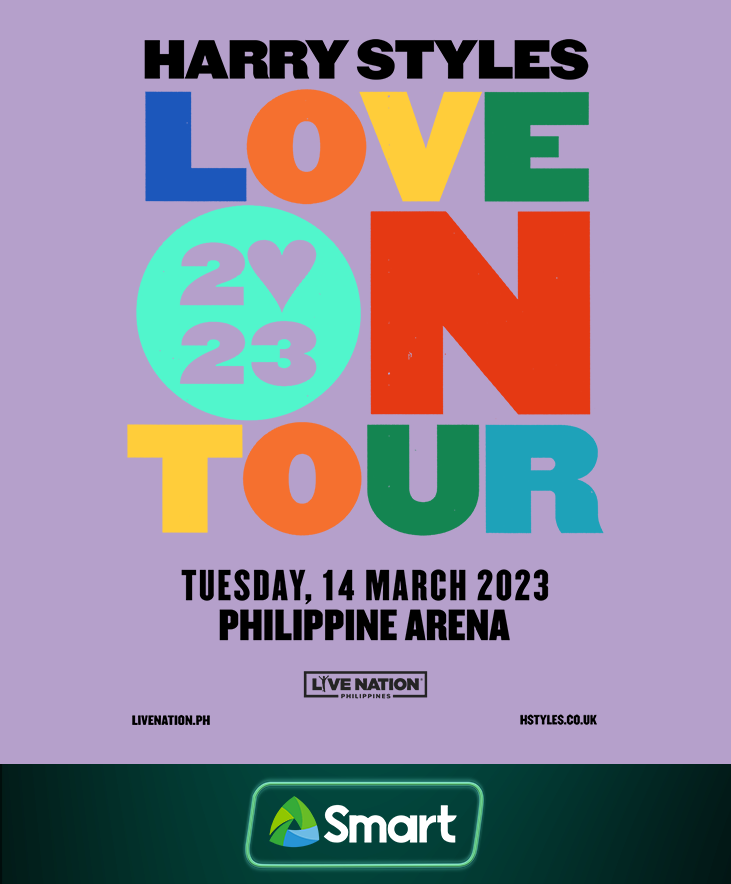 Some concertgoers may even get a chance to be featured on Smart Live's social media pages!
To those who have secured their tickets and are waiting for the big day, here are some last-minute reminders and tips that may come in handy to ensure a hassle-free experience.
Bring Small Snacks and Emergency Drinks
Waiting in line is always a part of the concert experience.
Though some fun memories and bonding moments can happen during the pre-concert, it can also be somewhat tiring, especially when you get hungry!
Make sure you have some emergency fuel, even small things for replenishment, like mini water bottles, candy, or protein bars, that can be consumed when waiting in line.
Keep it light, as these are only for emergencies. Otherwise, just go to the nearest food stop.
Prioritize Your Comfort
Be as comfortable as you can be by choosing clothes that will help you conserve energy instead of draining it.
Case in point, wear your favorite, tried, and tested comfort attire!
Oversized shirts, jeans, and sneakers are some great options that both make you look good and feel great!
Speaking of comfort, don't forget to be smart about bathroom breaks and liquid intake.
Before the concert, take note of where the nearest comfort rooms are to avoid panic later.
Stay Safe
Part of having a blast is ensuring your safety.
Not to nitpick everything, but simply ensure you know what to do in case an unlikely event happens.
Safety and hygiene essentials like masks, sanitizers, whistles, and flashlights can come in handy, especially for crowded places and events.
Planning ahead and setting meetings prior to the concert is also a way to stay safe while avoiding any cause of delay or panic on the day itself.
Finally, stay connected always by making sure you have a good internet collection, a well-charged phone, and a power bank.
Get There Early
Thousands of Harries will be flocking to the venue on concert day, so it helps to get there early for a more convenient queueing.
Take the time to check where the food stalls, comfort rooms, and Smart Live booth are, so you can easily navigate to areas you'll likely stop at during the concert.
Register Ahead for Data Promos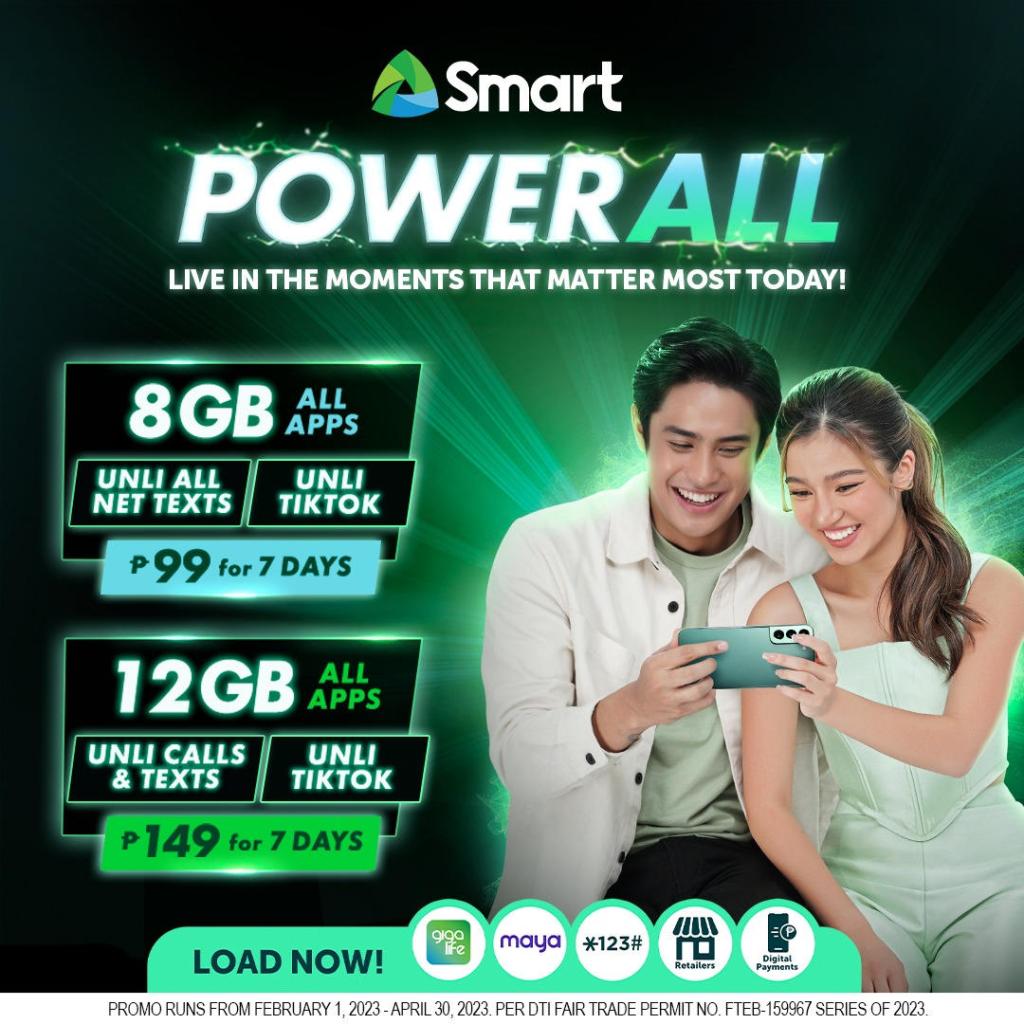 Are you worried that you might run out of data mid-concert?
Prepaid users can register to Smart's PowerAll 99 to get 8GB of all-access data and unlimited access to TikTok for seven days.
That way, you can post Harry clips on your social media pages and message your friends before, during, and after the concert!
Live and Share in the Moment!
In all the busyness and hype of the concert preparations, don't forget to enjoy and embrace the moment when you're there.
Find the balance of enjoying things with your eyes and sharing them.
Of course, when you do, Smart Live will be there to connect you to the world. Be smart, and have the best time at Harry Styles: Love On Tour!