You might be surprised to find out that there is a flourishing game development industry in the country.
In fact, there are several Filipino studios that helped or are currently helping in creating some of the world's biggest games.
These studios are tasked with creating various art and assets for these large-scale titles.
This means gamers who are either studying or working in creative fields have a clear path in getting involved with game development.
After all, taking part in creating games is a dream for many gamers.
From last year's biggest hits to upcoming games, here are five triple-A games that were worked on by Filipino Developers.
Cyberpunk 2077
Cyberpunk 2077 was one of the most anticipated games of last year, and while development was led by CD Projekt RED in Poland, they tapped three studios in the Philippines to help bring the game to life: Pixel Mafia, Secret 6, and Synergy88.
Pixel Mafia is an art development studio in the Philippines, and they worked on the game's graphic design elements, including logos, billboards, magazines, and books.
Secret 6 is a Philippine-based studio that helped in Cyberpunk 2077's various 3D and concept art, and Synergy88 is a Filipino developer who created art for the game as well.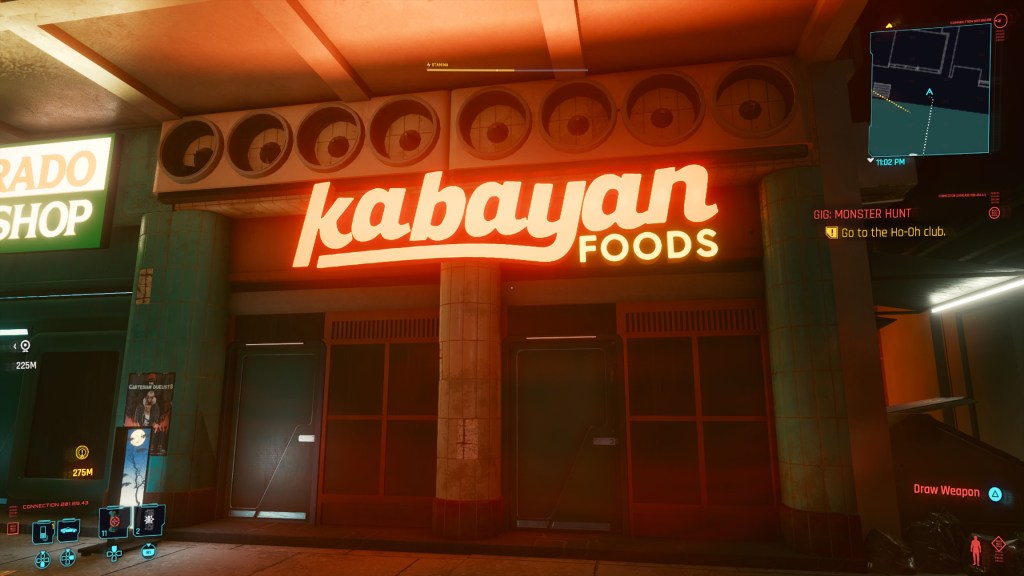 Image credit: CD Projekt RED
Aside from being worked on by three Philippine studios, Cyberpunk 2077 also featured several Filipino references, including a restaurant called "Kabayan Foods," a "Matapang Coffee" beverage, and even a character of Filipino descent.
The Last of Us Part 2
Naughty Dog's The Last of Us Part 2 is one of the most critically acclaimed games from last year, and it's also a title that Secret 6 worked on.
Specifically, a team of 80 people from Secret 6 worked on a range of 3D models, as well as graphic design work for the long-awaited PlayStation exclusive.
The Last of Us 2 is not the first time Secret 6 worked with Naughty Dog or PlayStation, as the studio also had a hand in some of the Uncharted games, specifically Uncharted: The Lost Legacy.
Plus, Naughty Dog itself has Filipino developers in its team, including art director Erick Pangilinan and QA lead Gabby Llanillo.
Shadow of the Tomb Raider
While Secret 6 is sort of a go-to art studio for several PlayStation Studios developers, the team has also worked with other major developers all over the world, including with Eidos Montreal on Shadow of the Tomb Raider – the latest game in the Tomb Raider trilogy series.
For this project, Secret 6 also worked on various 3D assets in Shadow, including environment and cinematic props.
The studio also worked with Eidos Montreal on the various tools and weapons in Lara Croft's arsenal.
Halo Infinite
Unlike the previous games listed above, Halo Infinite is a game that's yet to release, with the game scheduled to release later this year.
Though it is similar to the previous games as it is also worked on by Filipino developers, specifically by Pixel Mafia.
Much like their work on Cyberpunk 2077, Pixel Mafia also worked on art assets found throughout the game.
Though for the full extent of their work, as well as specific game assets, we'll have to wait until Halo Infinite releases in Holiday 2021.
Assassin's Creed Valhalla
Assassin's Creed Valhalla is a game that was worked on by 12 Ubisoft studios from all over the world, including Ubisoft Philippines in Laguna.
The Ubisoft Philippines branch of the massive developer-publisher worked on art assets, as well as level design in the game.
Unlike the previous studios mentioned above which are external studios tapped per project, Ubisoft Philippines is wholly a part of Ubisoft.
This is part of the publisher's overall strategy of having multiple studios all over the world to work on their various games, enabling them to output triple-A games at a constant pace.
Among Us
Since the pandemic started, Among Us has been a great go-to game to play with friends while in quarantine.
And while the game was developed by indie studio Innersloth, three Filipino developers were key in helping to bring the game to consoles.
Specifically, three Filipino members of games consulting agency, Robot Teddy, helped in Among Us' development.
These are Gwen Foster, Flip Velez, and Al Luis Lucas, with each having distinct roles in development and release coordination, among others.
Haven't tried the listed triple-A games yet? To play them, you'll need a capable PC or console, as well as a fast internet connection. After all, most of today's blockbuster games have file sizes that can range from 50GB to 100GB.
It's a good thing that Smart BRO has just released its new Rocket SIM. With this SIM, users can enjoy 30 days of fast and unlimited data, meaning downloading blockbuster titles is fast and easy!
This post may include or feature content licensed to another entity or person. Smart claims no copyright to said content. The use of any name, mark, or brand is for identification and reference purposes only and does not imply any endorsement, affiliation, or association with Smart.